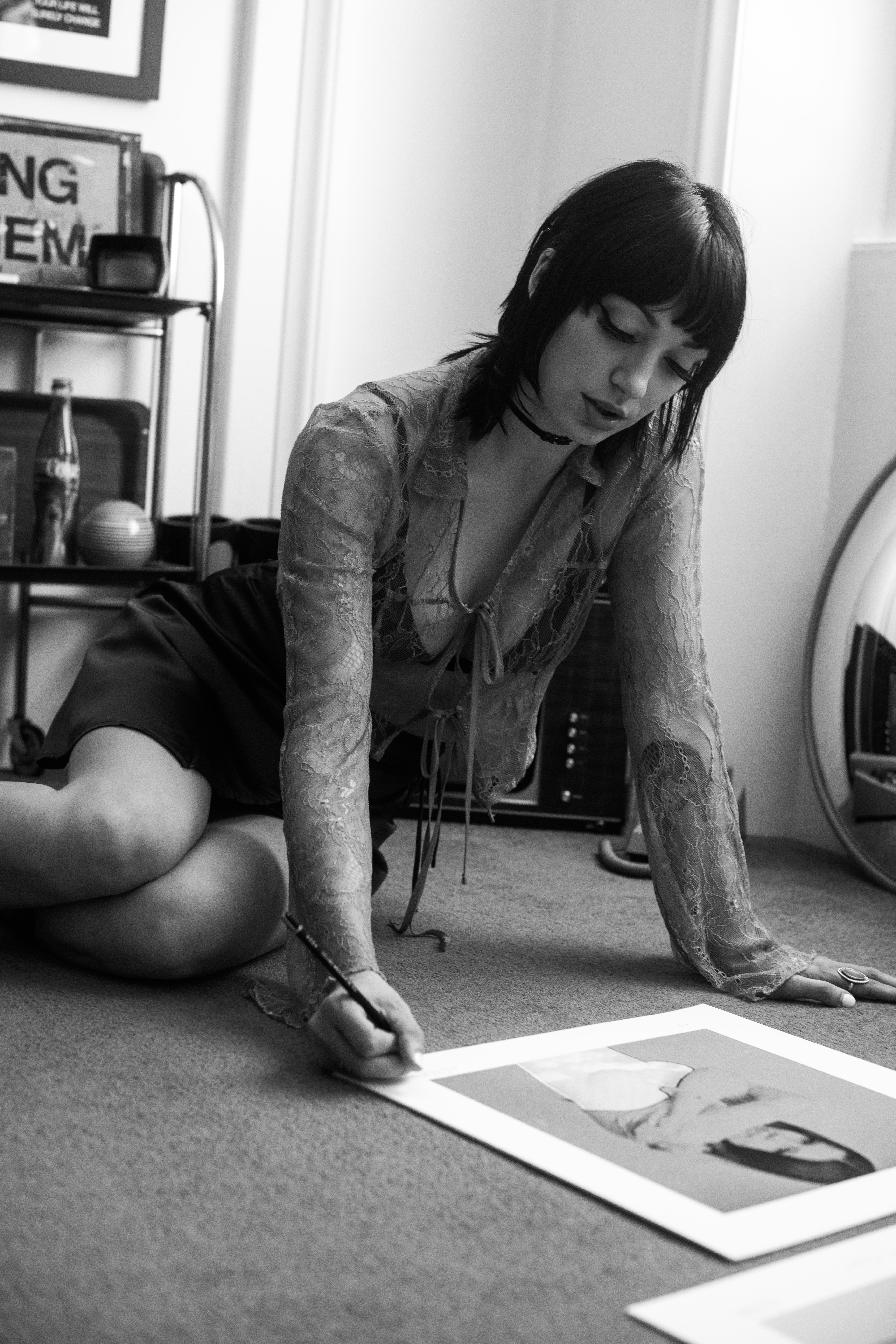 Poppy Faun is a collage artist and graphic designer from her home town of Brighton, UK.
She uses unique 1960's and 1970's images spending her days searching through flea markets collecting idiosyncratic magazines and postcards then transfigures them into aesthetic perfection.
Much of her work seems to harbour a message of escapism. Her cutouts bare an image of floating through the cosmos, make something quite classic feel futuristic and otherworldly. Acknowledging these decades as a revolution for fashion and rock and roll, Poppy pines for the past.
As well as appreciating the charming grainy quality of 60 year old magazines, she deems this chapter in history as a time of purity where social media wasn't present and life was simpler.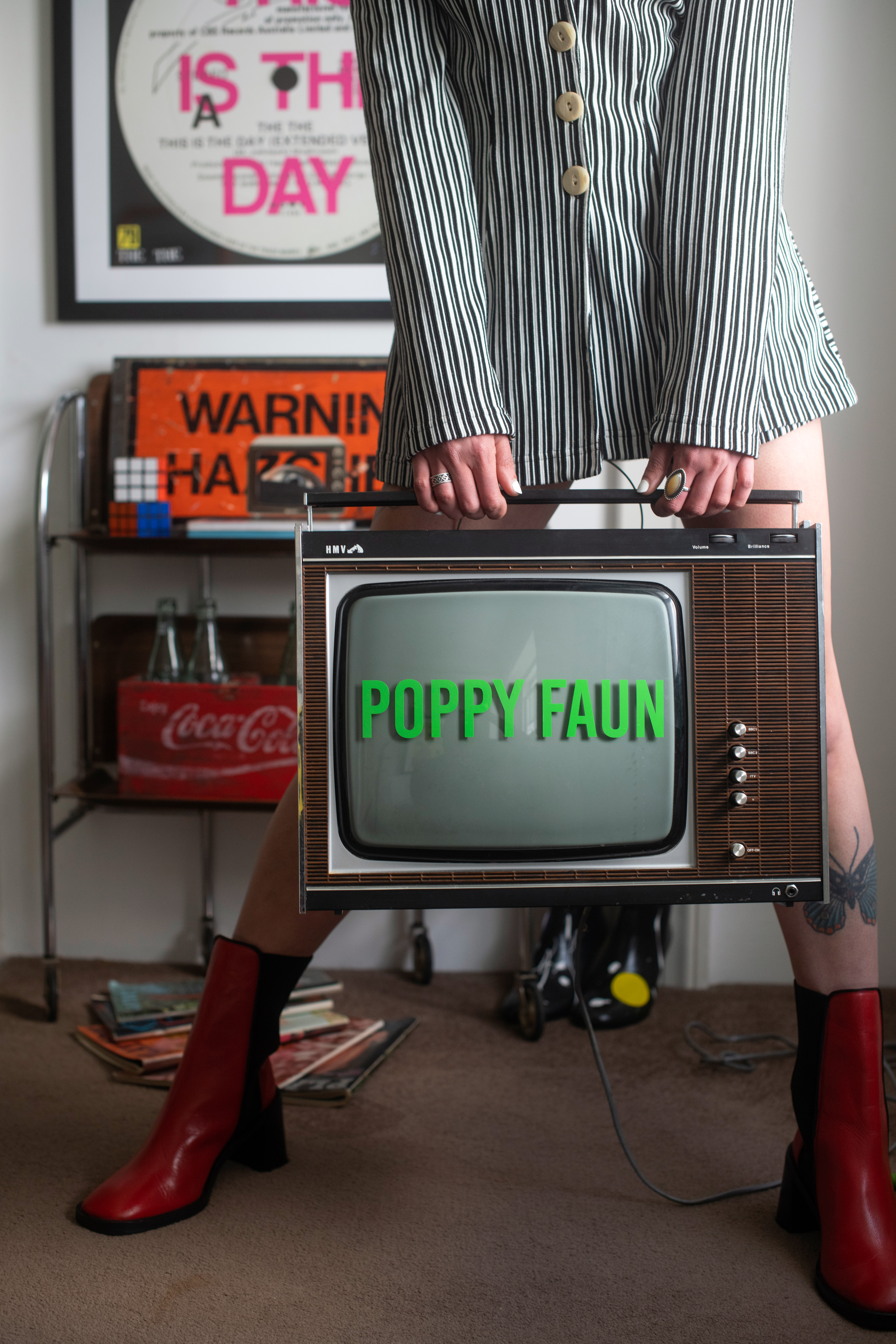 Throughout her work there is repeated imagery of materialistic possessions such as fancy cars and big houses. Symbolism like this really emphasizes the hilarity of our superficial world where, in her own words "space is just a glimpse above and so dramatically bigger than any tiny problem or materialistic item we purge to have".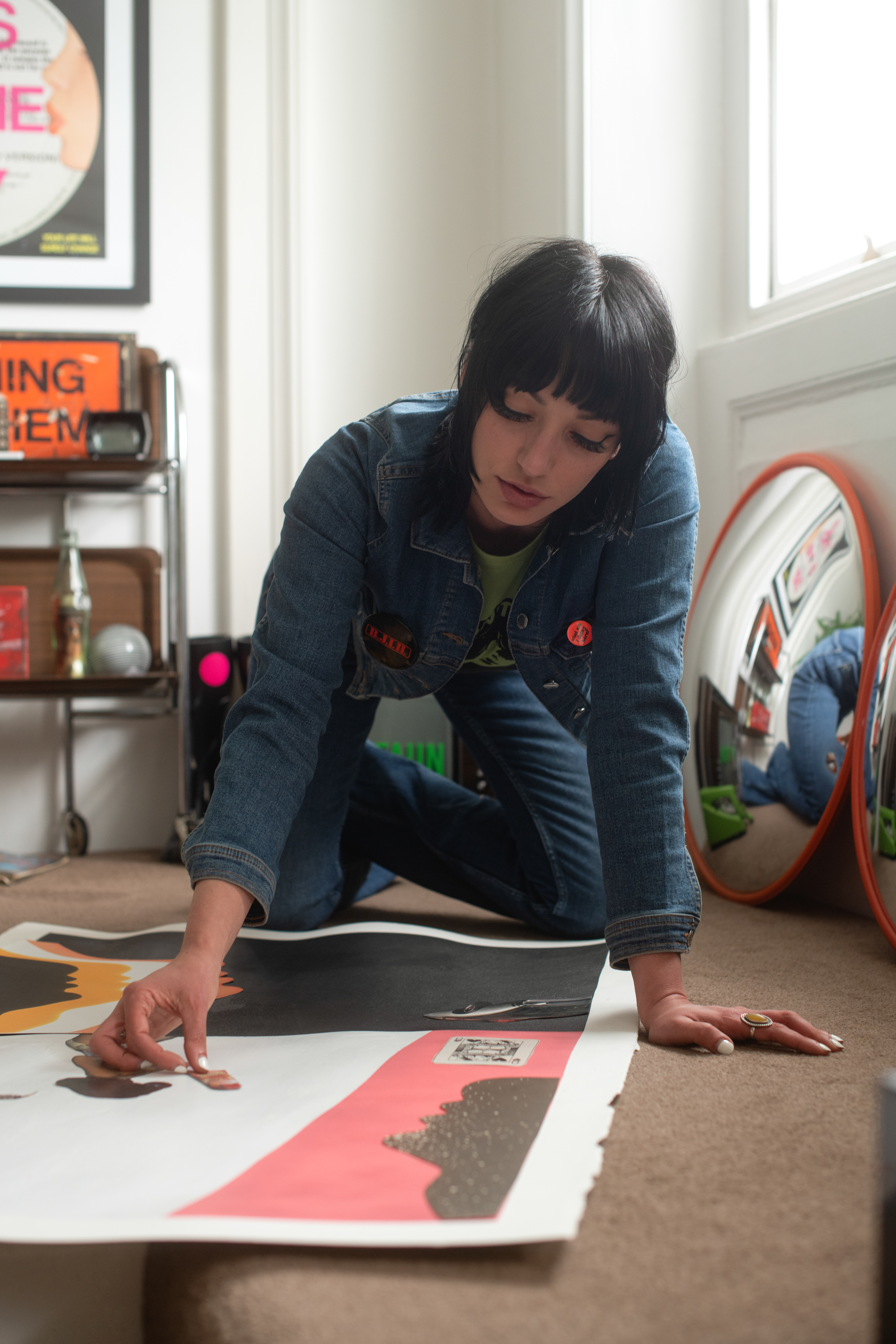 Exhibitions, Commissions and Projects:
2017 Jan – Playboy artwork design commission, www.playboy.com

2017 May – Artwork cover commission for band Egyptian Blue, UK

2017 Sept – Gig poster design for Babe Rainbow, AUS, www.acidboxpromotions.co.uk
2018 Jan – Crafted Beer Can design, www.craftedcans.com
2018 Oct – Original artwork exhibited – The Crypt Gallery, London UK for 'BLACK' Exhibition, www.artistic-uk.org

2019 Sep – Artworks commissioned for The Flipside Cocktail Bar, Brighton UK

2019 Dec – Collaboration with artist and photographer Richard Heeps, www.richardheeps.co.uk
2020 Feb – Exhibited at The Affordable Art Fair, Milan with Bleach Box Gallery, www.affordableartfair.com 

2020 Jun – Commissioned artwork for The Flamingo Hotel, California USA

2020 Aug – Artist campaign with jewellery designer Missoma, London UK, www.uk.missoma.com
2020 Oct – Exclusive release 'Hidden Beauty' for The Art Yard Sale, Enter Gallery, UK,

www.entergallery.com

2020 Nov – Collaboration 'ART YUUL YIE' artwork design for shoe designer YUUL-YIE, South Korea, www.yuulyie.com
2020 Dec – Featured artwork 'The Feeling' and 'Cool Drive, 1970' in January 2021 British Vogue Magazine and online Interiors, www.vogue.co.uk
Plus numerous commissions for private clients.
Galleries and Stocklists:
Enter Gallery, Brighton
Bleach Box Gallery, Cambridge
SeaSpray Gallery, Hastings
Affordable Art Fair, Online
Artrepublic, Online
Artsper, Online
Please email me for any collaborations, projects and commissions via poppy@poppyfaun.com